Curfew check leads to stolen Rolls Royce Phantom
White Rock
2020-12-30 15:46 PST
File # 2020-6726
White Rock RCMP conducted a curfew check in the 15600 block of Thrift Avenue, White Rock, BC, when one officer noticed a Rolls Royce Phantom stored in the garage of the residence they were attending. Based on the rarity of this vehicle, that is valued at approximately $350,000, the officer's follow-up investigation was able to determine that it was likely stolen, without the benefit of seeing a licence plate or a Vehicle Identification Number (VIN).
A search warrant was obtained and on December 23rd, 2020 the White Rock RCMP with the assistance of the Surrey RCMP Property Crime Target Team executed the search warrant. The Phantom was confirmed stolen from a break and enter to a residence in West Vancouver from February 2020. Also seized at the residence was over 800 rounds of ammunition, of various calibers.
White Rock RCMP media Relations Officer, Constable Sears advises, "As is often the case with property crimes, offenders move the stolen goods into other jurisdictions in hopes of avoiding detection. Offenders should know that police agencies, regardless of the uniform or jurisdiction, work together to solve these crimes, as was demonstrated in this investigation. Thank you to the Surrey RCMP, West Vancouver Police, and ICBC Special Investigations Unit for their assistance.

At this point, no charges have been recommended, however the investigation is continuing.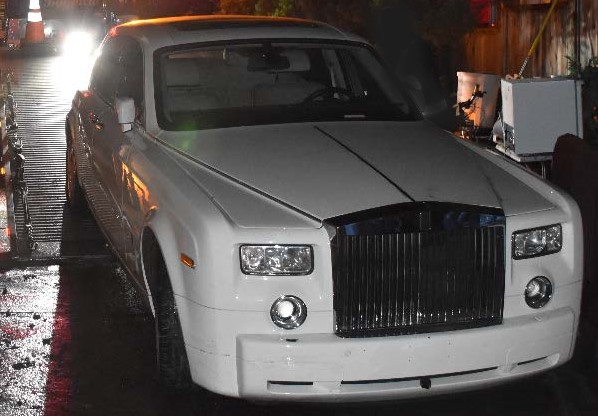 Released by

Cst. Chantal Sears

Media Relation Officer
White Rock RCMP
15299 Pacific Ave. White Rock BC V4B 1R1
Office: 778-593-3638
Fax: 778-545-5192


Email: chantal.sears@rcmp-grc.gc.ca

Follow Us: